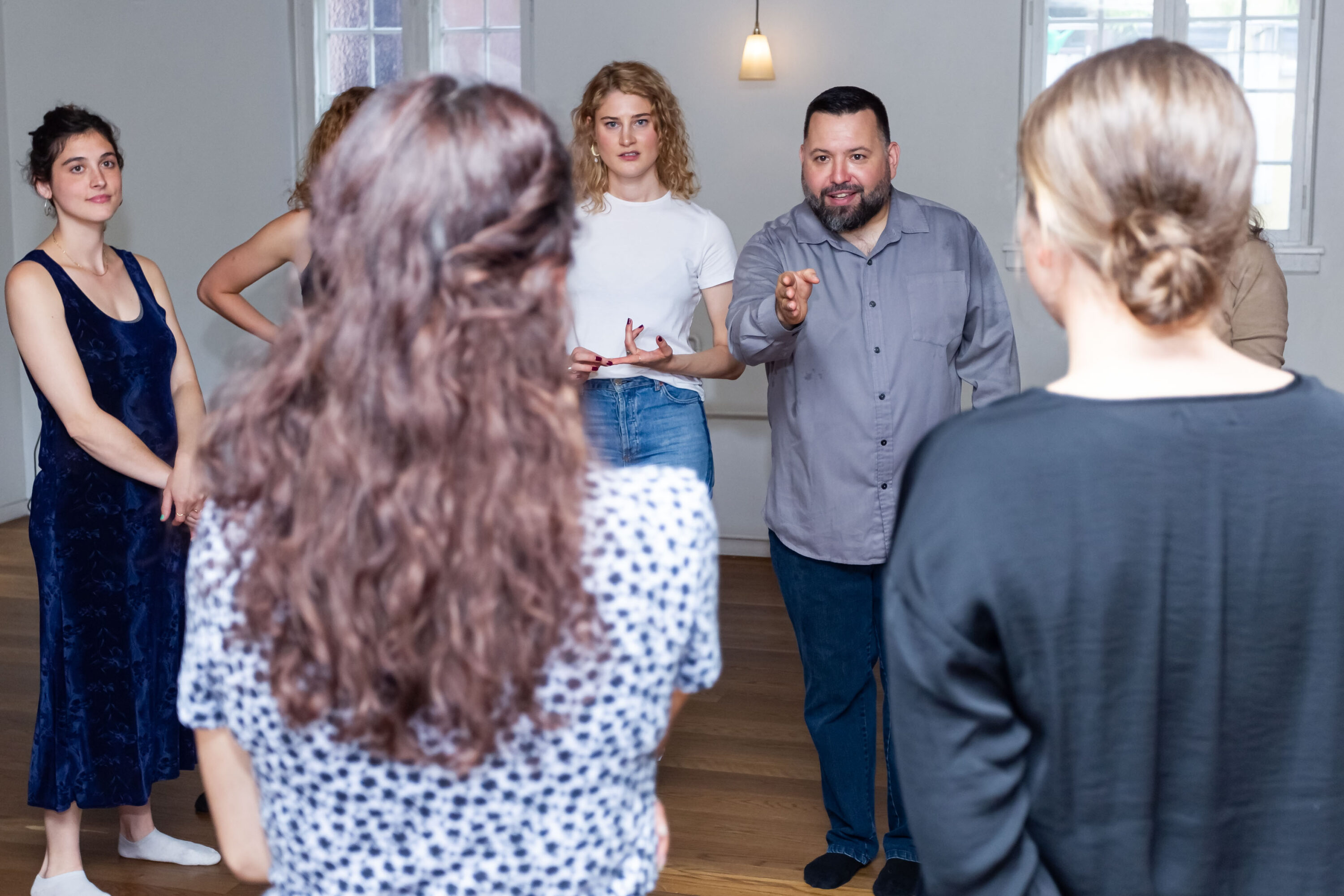 Saturday Drop-in's in Absalon
Join us for Impro Theater in Absalon, every Saturday at 14:30. An open class where everybody can join. No registration needed.
Would you like to challenge yourself, laugh with new people and strengthen your ability to react in the moment, then our weekly improv class may be something for you.
Impro can help you acquire new social skills, improve your communication and enhance creativity. You will be challenged in a safe environment without judgement. The improvisation class can help you cope with the unprepared and Impro is for everybody – regardless of age, profession and previous experiences. All you need is an open mind.
Our teacher Rolando Yunquera guide us through the workshop. He is an experienced improviser and teacher.
Wear clothing that allows you to move freely.
We look forward to having fun with you!
All the best,
Rolando & Absalon