Improvisation
Everyone is born as an improviser. From the day we were born, we have learned to adapt and to use our surroundings as inspiration for ideas and to help us move forward. That creativity lies deep within us, and improvisation can help you rediscover it.
With our concept, you will train yourself in improvisation. In this lies becoming more mindful of yourself, your sense, and your surroundings. You will experience an openness, spontaneity, and embrace, that will develop you as a human being.
What is improvisation for Rolando Yunquera?
Improv theatre is a mirror image of human cultures.

– Rolando Yunquera
Born from improvisational theatre and transformed into daily-life use
Our concept of Improvisation has its foundation from exercises derived from improvisational theatre. We have incorporated these exercises into a concept that goes beyond the stage and performance training and focuses on personal development that you can benefit from as a human being.
Our concept revolves around one of our most important mantras which is that Mistakes are gifts. We believe that making mistakes provides us with gifts that will enable us to discover more about ourselves and others.
When you remove the fear of making mistakes and see them as gifts, you're removing pressure from yourself and others.
This is the biggest part of our concept, and through this, you will learn to:
Adapt to situations and to communicate clearly.
Become more aware of your emotions and how to navigate them.
Be content with what you bring, which is good enough.
Value your ideas and yourself as a human being more.
Listen and to see things from other people's perspectives, training your empathetic skills.
Tell stories and communicate your ideas in a positive and open manner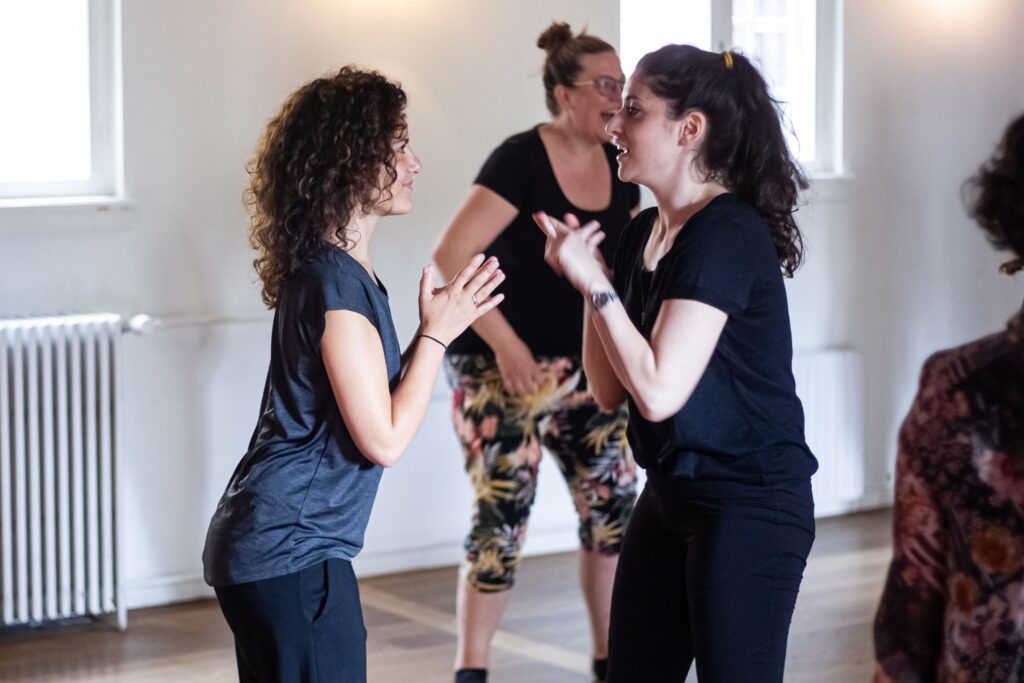 For everyone who's ready to have fun and develop themselves at the same time.
– It's for the performers, who want to discover more about themselves and use their discoveries to venture deeper into their career as actors or improvisers.
– It's for people who need a break from a work-filled life and to enjoy time on their own with fun, laughter, and games. 
– It's for the people who want to become better at public speaking and getting their ideas out. To practice being outgoing when needed. 
– It's for mindful people who wants to bring their true self out in front of others and train being in the presence with other people than themselfs.
Laughter releases endorphins which makes you feel happy, safe and relaxed.
The joy and benefits of practicing improvisation are something that must be experienced in your own body. As mentioned, the laughter from all the exercises and the joy of being with other people will help to make you feel good and give you room and comfort deep down in your system. We believe that it is truly a gateway to a life filled with more enjoyment and happiness. Give it a try.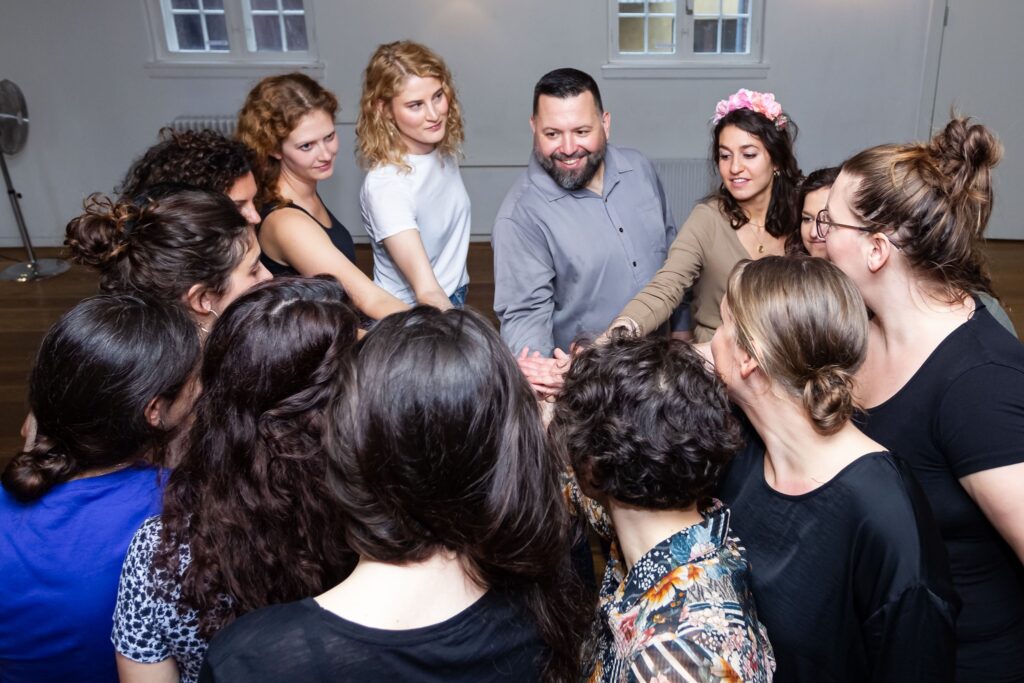 How do I start?
Hvad venter du på?